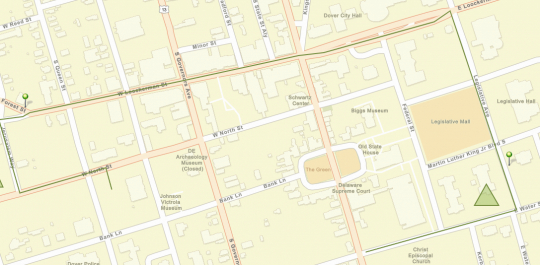 Join us as we celebrate the 25th Anniversary of Delaware Pride on June 4, 2022 in Dover, DE. Join the Delaware LGBT community in celebration by being part of the Delaware Pride Parade. The event is intended as a time of celebration and visibility for the LGBT community and those that support and love us.
We are inviting downtown businesses to support in whatever way they would like — whether that is by hanging a rainbow flag in the window, or walking in the parade, or hosting a special 'Pride' sale or event. We expect this will draw participants not just from Delaware but from the surrounding States; and we want everyone to feel welcome.
The starting point of the parade is still being ironed out but the event will be ending on Martin Luther King Blvd S. at the Main Pride Celebration!!
A Participant Application is required to all so that the Parade Committee can work to incorporate Participants into the Parade where possible. We are looking for floats, marching bands, marchers, performers and more.